Many of us take a proper haircut for granted, and even having a bad hair day can be detrimental to our confidence. Some youth live with self-esteem issues everyday and we want to change that.
Our Mission
The Cuts For Kids Foundation is a charity that provides traditional haircuts, free of charge, for children of low-income families in the Ottawa community, increasing their self-esteem and improving their overall well-being. We have partnered with Youth Ottawa (formerly Child & Youth Friendly Ottawa) to provide tax deductible receipts to our donors and expand our program.
 
THE Haircuts
The program invites local barbershops and hair salons to neighbourhood community centres and schools for a one-day event. Haircut services are provided by professionals and hairstyling students on a volunteer basis. We will regularly hold 1-2 events per month.

All children and youth, between the ages of 3-17 years old, are eligible for a haircut. There are no other requirements.
Event activities often include sports, free food, arts and crafts, henna or nail painting, community information and local program registration booths, and much more. Every event is customized to the neighbourhood, in collaboration with community developers working in the area.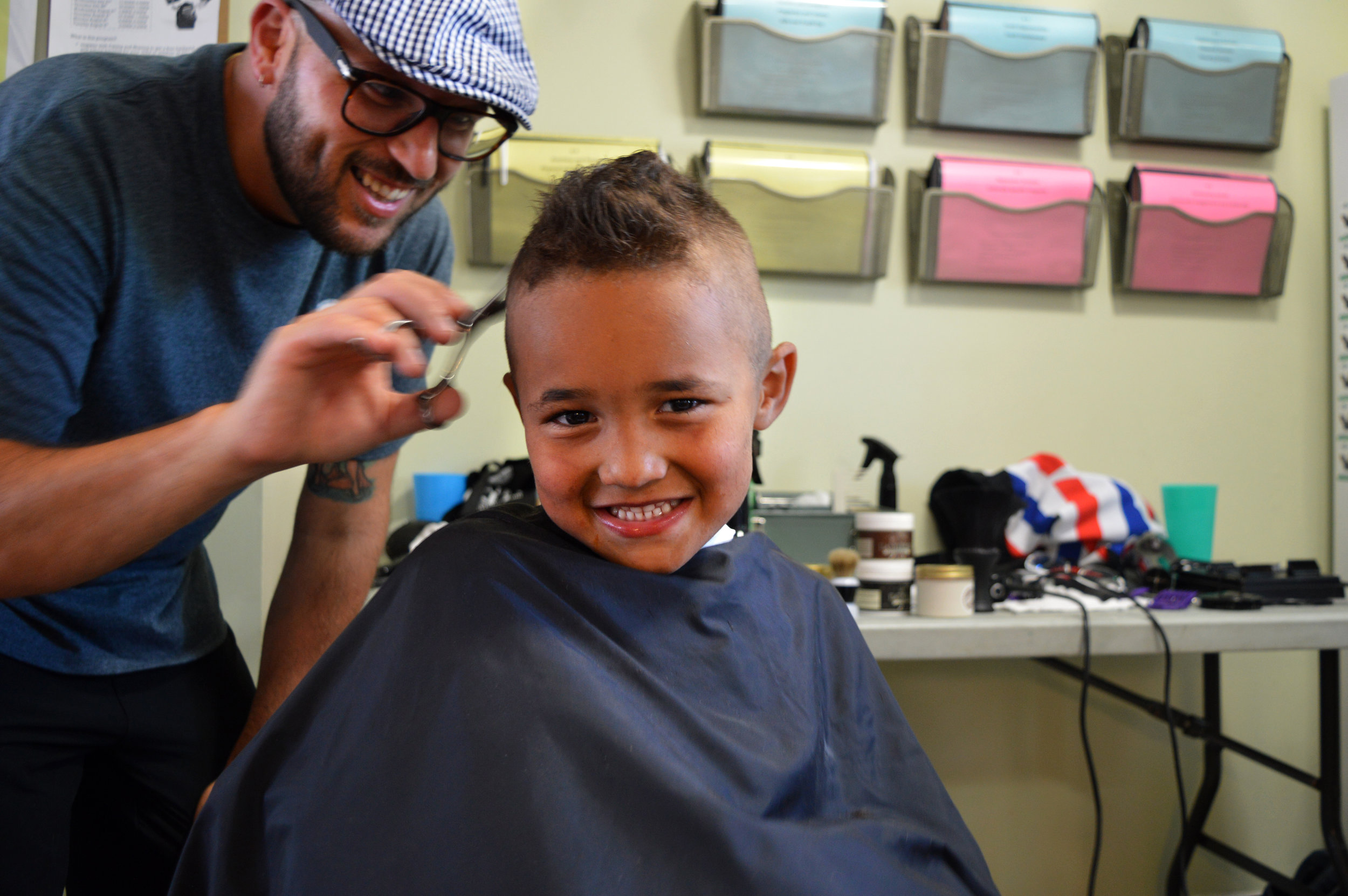 Recognition by Major Jim Watson and Ottawa City Council for Syrian Refugee resettlement efforts.
Awarded Shaw Canada 150 Outstanding Canadians Grant.
Won at Soup Ottawa.
Featured on CBC Ottawa, CTV Ottawa, Metro Ottawa, Ottawa Citizen, Parenting Times Magazine, Deustche Welle Network, and more!
Partnership with Ottawa Community Housing.
Partnership with Youth Ottawa.